Grow Your Business with Unsecured Business Loans in New Zealand
An unsecured loan in NZ is a loan type provided to a company with no need for any collateral or security. By collateral, we mean any asset or property the borrower owns and can be used as security for the loan advance. Unsecured loans concentrate on the borrower's business turnover to determine if it is possible to approve the funding and give the necessary capital to the business.
LoansOne offers the hassle-free and fastest ways to get the required funding you will need to expand your business, pay business debts, or buy equipment, renovate, or any worthwhile business purpose. The unsecured business loan eligibility depends on the borrower's business capacity, such as monthly cash flow and annual revenue.
Please Note: Unsecured Business Loans are only available if your business is established and has been trading longer than 6 months.   If your business is new, or has been trading less than 6 months, we can still assist, however you will require real estate security.  When you apply, please select YES to using real estate security.
The interest rates of unsecured business loans in NZ are higher than secured loans as the risk to the lender is higher compared to other types of business loans. This is because the loan is not backed by any collateral and there is no guarantee of repayment if the borrower defaults. You might need loans NZ unsecured if your business requires:
Fast funding, including fast approval
For boosting the cash flow for a business operating for less than two years
Funding for companies or businesses with seasonal sales
Funding for businesses with an impaired credit report
Funding with no collateral or security available
Eligibility Criteria for unsecured business loans
Although most business owners can qualify for unsecured business loans arranged by LoanOne. However, there are a few eligibility criteria that you should consider before applying for a loan.
Solid Business income record
Before unsecured loan approval, lenders that LoansOne deal with will require proof of a solid income from the company or business. It will assist the borrower meet the criteria for the loan application. Lenders have a minimum profit or turnover requirements.
Some lenders require a business plan on how the funds with be used in your business from unsecured fast loans. The lenders will check if you are using the loan amount for business use and not for repayment of your personal debts or using it for personal purposes.
Business financial records
The borrowers need to demonstrate that the lenders will be transacting and working with an established business. It means you have to submit proof of how long the company has been operating or the business location. You should also submit the business financial statement for the past six months to get fast unsecured loans in NZ.
Credit score or history is one of the eligibility criteria that some of LoansOne lenders consider whenever a borrower applies for unsecured business loans in New Zealand. Businesses with small payment defaults may also apply for the loan if the borrower meets our other eligibility criteria for the loan application.
Advantages of unsecured business funding
Unsecured loans have numerous pros that help business owners to boost their business. Some of them are as follows.
No necessity for collateral
There cannot be a bigger advantage than not submitting any collateral or security and still getting a loan for business growth. It is only possible for unsecured loans in NZ, as the borrower always feels safe knowing an asset is not at risk, even if he cannot repay the loan within the time frame.
Swift loan approval and application process
Usually, if you apply for a conventional loan from traditional banks or financial institutions, it would have taken weeks to months to get the loan approval. But since unsecured business loans in NZ is a low document funding type, it takes only a few days to get the funding. You can apply for the unsecured business loans online, and the verification process will start straight away.
Unsecured loans are highly flexible as the business owner can select the loan amount he needs. The borrower can also repay the entire amount early with some lenders for unsecured loans NZ with no penalty or additional costs.
Qualification is hassle-free compared to secured loans
Eligibility criteria for unsecured business loans are simple and hassle-free compared to some secured loans. LoansOne will accept your unsecured loan application if your business has been operating for a minimum of 6 months and has an annual turnover of $50,000.
Do not require perfect credit scores
Some LoansOne lenders offer unsecured fast loans often disregard the credit score, which is less than perfect. It means companies with poor credit scores can apply for this funding when they do not have the option of secured loans.
Reasons to select LoansOne for Unsecured Business funds
The primary aim of LoansOne is to assist with funding for business growth and support the company's cash flow. The reasons why we have become the most reputable referrer for fast unsecured loans in NZ are as follows.
Can apply for loan amount from 5000 to 5,000,000 dollars
No necessity for any security up to 100000 dollars
Loan term varies between 1 month to 5 years
Faster turnaround time within one business days
Low documentation requirement
So, after going through the above segment, if you think that unsecured business finance is perfect for your company, contact LoansOne today!
For more information, please get in touch with us through our contact page, or call our office.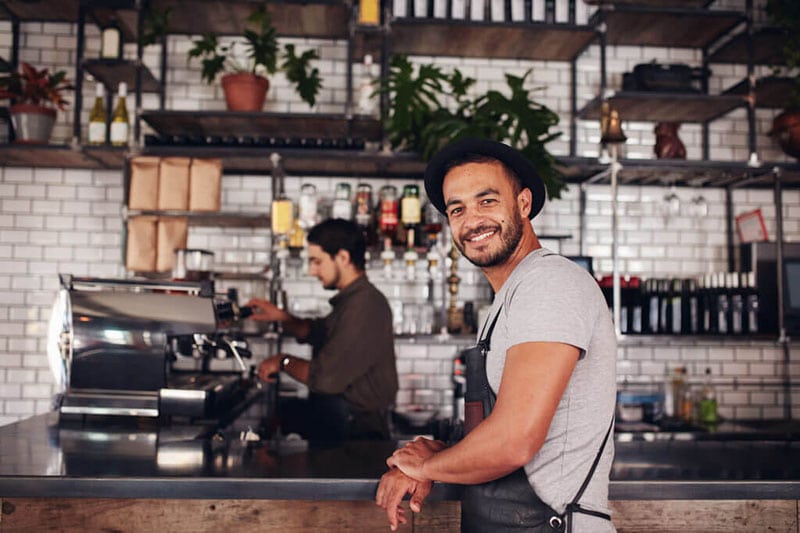 Frequently Asked Questions
Unsecured business loans are loans that are not secured against any asset. These type of loans will rely on your business's cash flow instead of an asset to secure against.
Simply click on the "Apply Now" button to start your business loan enquiry
Credit Scores and your Credit History will play a part in your approval for an unsecured business loan. If your credit score is low or you have adverse information on your credit file it may stop you from being approved for a loan
If you have been trading for a minimum of 6 months and your monthly turnover is a minimum of $6k on average then we can look at finding an unsecured business loan for you.
Loan amounts vary depending on the lender's criteria. Loan amount between $5k to $500k.
This will depend on the lender and how you are assessed.
Loan terms range from 1 month to 2 years depending on the Lender